Michael Hall Theatre School – A multidisciplinary and Innovative Centre for the Arts!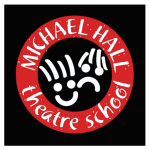 The Michael Hall Theatre School is a Blackpool based multidisciplinary and innovative centre for the arts, advocating live music and performance for all.  Through regular performance, via both professional and our own productions, we believe that individuals  become not only better performers, but also build long lasting skills for modern life. MHTS provides a warm, friendly and safe environment offering expert tuition from experienced practitioners. We operate from within our own venue, (which boasts its own fully operational theatre) the school not only provides classes in singing, dance and drama, but is an educational hub providing classes in painting, foreign language skills, musical instrument opportunities and much more.
Tiddly Om Pom Poms 
A fun music and movement session with lots of singing and playing of musical instruments. Suitable for children from 3 months – 4 years. Only £2 per session (including refreshments)
For more information, please click HERE
DRAMA
MHTS is committed to provide challenging group workshops that build:
#Confidence #Communication #Teamwork
Essential skills for modern life!
From 4 years – adults
For more information about our workshops and private tuition for children and adults, please click here.
SINGING
An active voice, like an active body, is a healthy one. With expert singing tuition, it can improve beyond recognition.
For more information about our singing lessons for both children and adults, please click here
DANCE
Dance is the hidden soul of the body – Martha Graham.
Whatever your age, dance your way to health, harmony and happiness!
For more information about our dance lessons for children and adults, please click here